Harpoon Therapeutics Announces Up to $150 Million Private Placement
SOUTH SAN FRANCISCO, Calif., Oct. 23, 2023 (GLOBE NEWSWIRE) -- Harpoon Therapeutics, Inc. (NASDAQ: HARP) (the "Company"), a clinical-stage immunotherapy company developing novel T cell engagers, today announced that it has entered into a securities purchase agreement for a private placement in public equity ("PIPE") financing that is expected to result in upfront gross proceeds of approximately $100 million, with up to an additional approximately $50 million of gross proceeds upon cash exercise of warrants, before deducting placement agent fees and offering expenses. The PIPE financing was led by a leading biotechnology investor associated with one of the largest alternative asset managers, with participation from new and existing investors including Soleus Capital, Commodore Capital, New Leaf Venture Partners, Cormorant Asset Management, RA Capital Management, Invus, Surveyor Capital (a Citadel company), K2 HealthVentures, Ally Bridge Group, Lion Point Capital, and a large mutual fund.

Pursuant to terms of the securities purchase agreement, at the closing of the financing, the Company will issue an aggregate of 17,167,350 shares of its common stock (or pre-funded warrants in lieu thereof) and accompanying warrants to purchase up to an aggregate of 8,583,675 shares of its common stock, at a combined purchase price of $5.8345 per share and accompanying warrant. Each full warrant will represent the right to purchase one share of the Company's common stock at an exercise price of $5.8345 per share. In lieu of shares of common stock, certain investors are purchasing pre-funded warrants at a combined purchase price of $5.8344 per share and accompanying warrant, which equals the purchase price per share of common stock and accompanying warrant, less the $0.0001 per share exercise price of each pre-funded. The accompanying warrants will be exercisable upon issuance for a period of three years following the date of issuance. The accompanying warrants are only exercisable in cash. The PIPE financing is being conducted in accordance with applicable Nasdaq rules and was priced in accordance with the "Minimum Price" requirement as defined in the Nasdaq rules. The PIPE financing is expected to close on or about October 25, 2023, subject to satisfaction of customary closing conditions.
The Company intends to use the net proceeds to fund its clinical development programs from its platforms, including ongoing as well as future late-stage clinical studies of HPN328. The proceeds will also be used for working capital and other general corporate purposes. The aggregate proceeds from this financing, combined with current cash and cash equivalents, are expected to be sufficient to fund the current operating plan into 2026.
TD Cowen is acting as the lead placement agent for the PIPE financing. Canaccord Genuity and H.C. Wainwright & Co. are also acting as placement agents for the PIPE financing.
The offer and sale of the foregoing securities are being made in a transaction not involving a public offering, and the securities have not been registered under the Securities Act of 1933, as amended (the "Securities Act"), or applicable state securities laws. Accordingly, the securities may not be reoffered or resold in the United States except pursuant to an effective registration statement or an applicable exemption from the registration requirements of the Securities Act and such applicable state securities laws.
This press release does not constitute an offer to sell or the solicitation of an offer to buy the securities, nor shall there be any sale of the securities in any state in which such offer, solicitation or sale would be unlawful prior to the registration or qualification under the securities laws of such state.
About Harpoon Therapeutics  
Harpoon Therapeutics is a clinical-stage immunotherapy company developing a novel class of T cell engagers that harness the power of the body's immune system to treat patients suffering from cancer and other diseases. T cell engagers are engineered proteins that direct a patient's own T cells to kill target cells that express specific proteins, or antigens, carried by the target cells. Using its proprietary Tri- specific T cell Activating Construct (TriTAC®) platform, Harpoon is developing a pipeline of novel TriTACs initially focused on the treatment of solid tumors and hematologic malignancies. Harpoon has also developed a proprietary ProTriTAC™ platform, which applies a prodrug concept to its TriTAC platform to create a therapeutic T cell engager that remains inactive until it reaches the tumor. Harpoon's third proprietary technology platform, extended release TriTAC-XR, is designed to mitigate cytokine release syndrome. For additional information about Harpoon Therapeutics, please visit www.harpoontx.com.
Cautionary Note Regarding Forward-Looking Statements
Any statements in this press release about the Company's future expectations, plans and prospects, as well as any other statements regarding matters that are not historical facts, may constitute "forward-looking statements" within the meaning of the Private Securities Litigation Reform Act of 1995. Such statements are subject to risks and uncertainties and actual results may differ materially from those expressed or implied by such forward-looking statements. Such statements include, but are not limited to, statements associated with the intended use of net proceeds from the PIPE financing, the Company's cash sufficiency and runway, expected timing of closing of the PIPE financing and the completion of the PIPE financing, and other statements containing the words "anticipates," "believes," "expects," "intends," "plans," "will" and similar expressions. You should not place undue reliance on forward-looking statements because they involve known and unknown risks, uncertainties, and assumptions that are difficult or impossible to predict and, in some cases, beyond the Company's control. These forward-looking statements are based upon the Company's current expectations and involve assumptions that may never materialize or may prove to be incorrect. Actual results and the timing of events could differ materially from those anticipated in such forward-looking statements as a result of various risks and uncertainties, which include, without limitation, risks associated with market conditions. These and other risks are described in additional detail in the Company's filings with the U.S. Securities and Exchange Commission (SEC). All forward-looking statements contained in this press release speak only as of the date hereof, and the Company specifically disclaims any obligation to update any forward-looking statement, whether because of new information, future events or otherwise.
Contact:
Ana Kapor
investors@harpoontx.com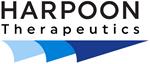 Source: Harpoon Therapeutics Inc.