Harpoon Therapeutics to Host KOL Event in Person and via Webcast on September 15, 2023
KOLs to provide insight and discussion of HPN328 targeting SCLC, NEPC and other neuroendocrine tumors

Abstract with HPN328 interim data accepted for poster presentation at the European Society for Medical Oncology (ESMO) being held October 20-24, 2023
SOUTH SAN FRANCISCO, Calif., Sept. 05, 2023 (GLOBE NEWSWIRE) -- Harpoon Therapeutics, Inc. (Nasdaq: HARP), a clinical-stage immuno-oncology company developing novel T cell engagers, today announced that management will host an in-person event "DLL3 Market Opportunity and KOL Discussion of HPN328", in New York on September 15, 2023 from 8:00 to 9:30 a.m. ET. Invited key opinion leaders (KOLs) will discuss HPN328, a DLL3-targeting tri-specific T cell engager, and its potential in the treatment of small cell lung cancer (SCLC), NEPC (neuroendocrine prostate cancer) and other neuroendocrine carcinomas. The agenda will also include a management overview of the market potential for selected DLL3 expressing tumor types and an update on Harpoon's clinical development pipeline, including upcoming milestones.
KOL Guest Speakers
Himisha Beltran, M.D., Associate Professor, Medical Oncology, Dana-Faber Cancer Institute, Harvard Medical School
Erin Schenk, M.D., Ph.D., Assistant Professor of Medicine, Division of Medical Oncology, University of Colorado Anschutz Medical Campus
Registration Information
About Harpoon Therapeutics
Harpoon Therapeutics is a clinical-stage immuno-oncology company developing a novel class of T cell engagers that harness the power of the body's immune system to treat patients suffering from cancer and other diseases. T cell engagers are engineered proteins that direct a patient's own T cells to kill target cells that express specific proteins, or antigens, carried by the target cells. Using its proprietary Tri-specific T cell Activating Construct (TriTAC®) platform, Harpoon is developing a pipeline of novel TriTACs initially focused on the treatment of solid tumors and hematologic malignancies. Harpoon has also developed a proprietary ProTriTAC™ platform, which applies a prodrug concept to its TriTAC platform to create a therapeutic T cell engager that remains inactive until it reaches the tumor. Harpoon's third proprietary technology platform, extended release TriTAC-XR, is designed to mitigate cytokine release syndrome. For additional information about Harpoon Therapeutics, please visit www.harpoontx.com.
Cautionary Note on Forward-looking Statements
This press release contains forward-looking statements within the meaning of the Private Securities Litigation Reform Act of 1995. Words such as "continue," "will," "potential," and similar expressions (as well as other words or expressions referencing future events, conditions, or circumstances) are intended to identify forward-looking statements. Forward-looking statements contained in this press release include, but are not limited to, statements relating to Harpoon's investor relations plans and other statements that are not historical facts. These forward-looking statements are based on Harpoon Therapeutics' expectations and assumptions as of the date of this press release. Each of these forward-looking statements involves risks and uncertainties that could cause Harpoon Therapeutics' clinical development programs, future results, or performance to differ significantly from those expressed or implied by the forward-looking statements. These and other factors that may cause Harpoon Therapeutics' actual results to differ from those expressed or implied in the forward-looking statements in this press release are discussed in Harpoon Therapeutics' filings with the U.S. Securities and Exchange Commission, including under "Risk Factors" in Harpoon Therapeutics' quarterly report on Form 10-Q for the quarter ended June 30, 2023, and future filings by Harpoon Therapeutics. Except as required by law, Harpoon Therapeutics assumes no obligation to update any forward-looking statements contained herein to reflect any change in expectations, even as new information becomes available.
Contacts:
Investors and Media:
ICR Westwicke
Robert H. Uhl
858-356-5932
robert.uhl@westwicke.com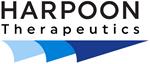 Source: Harpoon Therapeutics Inc.